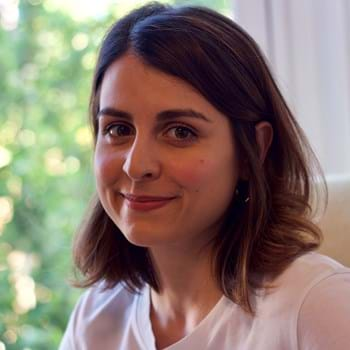 Snezh
Halacheva
Snezh is the Lead Service Designer at Cancer Research UK. Snezh joined the charity in 2018 when the service design team was in its infancy and has since then has been building up the discipline, its reach and impact in the organisation.

Snezh led the team in creating the first ever map of the charity's service offering which has become the foundation for adopting a service-led approach in key initiatives across the charity.
Embedding service design: blood, sweat, tears and tantrums
Cancer Research UK's service design team is in its 5th year.

This talk is a review of how we have implanted service design thinking and doing inside one of the world's largest charities: navigating power and politics, recruiting allies and helping deliver better services, one day at a time.

Click here to view the slides for this talk.