#CampDigital: 5 minutes with...Nadieh Bremer

Sales, Marketing and Events Manager
Nadieh Bremer is a data visualisation artist who graduated as an Astronomer and started working as a data scientist before finding her true passion in the visualisation of data. Nadieh is one of our keynotes at Camp Digital this year, and we spoke to her about her data visualisation work and what to expect from her talk…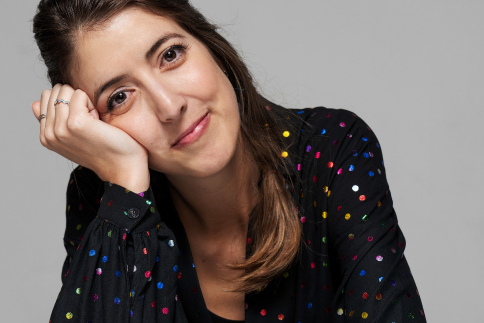 Your talk is about 'Visualising connections'. Could you explain a little about what that means, and what the Camp Digital audience can expect?
My talk tries to show you that connections can be found wherever you look, as long as you also think out-of-the-box a little, and how I've been struggling playing with visualising the multitude of datasets about connections.

From family trees about royalty to connections between cultures, the stars and even how people search on Google to understand their pets. I hope that the visuals will be inspirational, give some visual eye-candy, while also diving a little into the (technical) process of how I figured out how to best visualise those networks (while not diving into code).


You graduated as an Astronomer and then worked as a data scientist before becoming a data visualisation artist. What prompted you to make the switch?
After working as a data scientist for four years, I started noticing that I wasn't getting the same fulfilment from making my Nth predictive model, customer segmentation, etc. I wasn't quite sure what I wanted to do though. And then I was at a data science conference, where one of the speakers had their job title on the first slide "Data Visualisation Specialist" and it hit me like lightning "Wait, data visualisation is something you can specialise in?!" And suddenly it all fell into place, that is where my passion was.

When I was working after hours, it was always to tweak my datavis for an upcoming presentation, or to learn new ways of visualising data, learning JavaScript so I could use D3.js. Data visualisation combined my love for math, with my curiosity for finding insights within data, with my inner need to be creative and make visually exciting things. And so when I got back home, I told my manager that I wanted to become a datavis specialist as well, and even now, 8 years later I'm still feeling that same passion for datavis as I found back then.


What are you most looking forward to about Camp Digital?
Besides being able to attend and learn from the other speakers, I hope that my talk will spark some people to come up to me and talk about their stories in data visualisation. I'm more of an introvert and always tell people that being able to present is a great way for an introvert to meet people, because you get to talk about something you love, and then afterwards, hopefully people come up to you to talk about that thing that you love, haha!


Catch Nadieh's talk on the concert hall main stage at 16:30, and check out our website and schedule for full details on what to expect at Camp Digital 2023.