Back at Codegarden for the first time in 3 years

Backend development team lead Rick Butterfield and Accessibility test analyst Danny Lancaster share their thoughts on their visit to Umbraco's annual conference Codegarden.
Two weeks ago, we were pleased to make our return to Codegarden, Umbraco's annual conference held in their hometown of Odense, Denmark. It's been three years since we last attended, and after such a long break it was great to be back in the room with so many fellow Umbracians (AKA Umbraco enthusiasts). We learnt a lot, had some brilliant conversations, and left feeling refreshed and excited about the direction that Umbraco is heading in. Here we'll share some more about our time at Codegarden, and take a look at what the future might hold in store.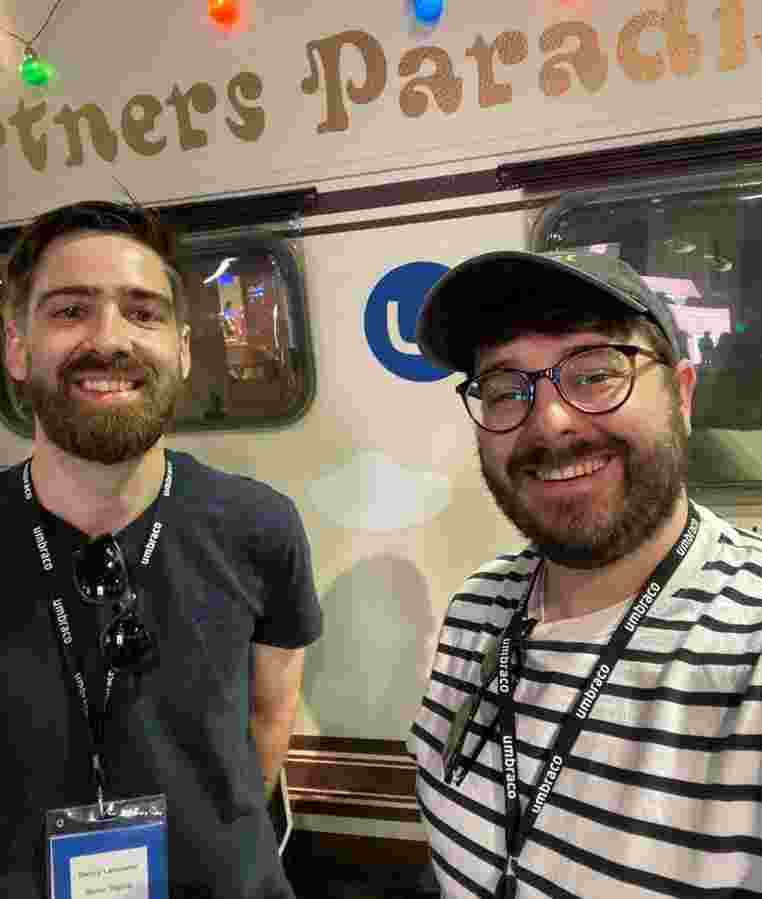 Gold Partner Talk

As one of 26 worldwide Contributing Gold Partners, we were invited to join with other partners a day before the conference started at Brandts Museum in Odense. During this session, we heard a keynote ahead of the conference, which detailed Umbraco's 5 year plan and explored DXP (more on that later…). We also enjoyed some shorter talks from the Umbraco HQ team and tech partners, and the chance to network and have lunch with other gold partners. 
The evening officially ended with dinner with ex-Prime Minister Lars Løkke Rasmussen who gave an inspirational speech about the role we all play in using technology to shape the future. However, the night didn't quite finish there as afterwards we headed back to Umbraco's new HQ for a pre-party with the wider group of attendees, a great chance to mingle.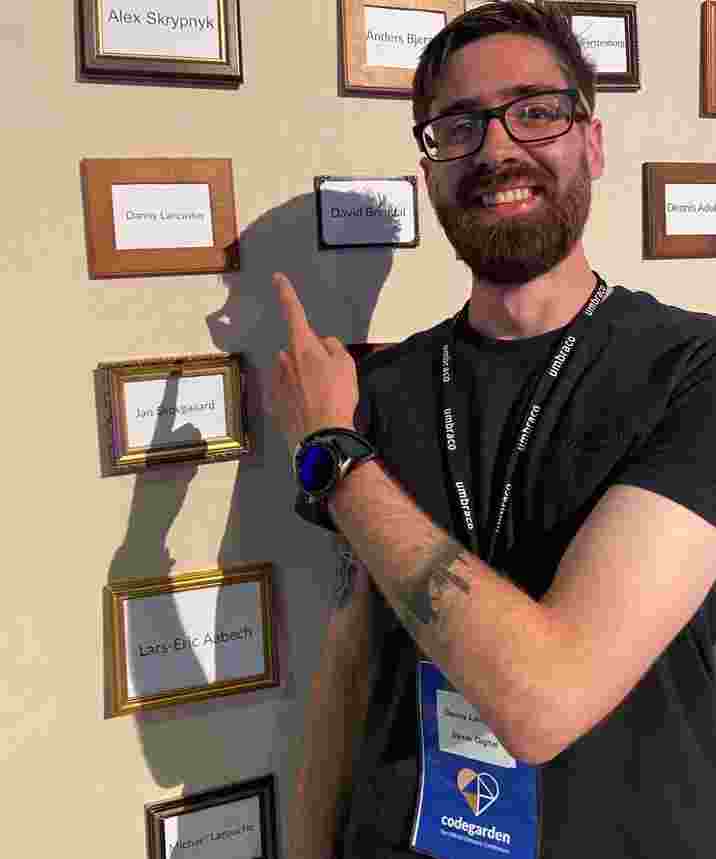 MVP renewals
Our week started with Umbraco's 'Most Valuable People' being announced. We're thrilled to announce that our very own Danny Lancaster and Rachel Breeze have had their MVP status renewed for the 3rd year running. We're really proud of the work that they do as part of the Umbraco Accessibility team, a huge congratulations to them! 
Photographs were taken on the main stage and both had their names displayed on the MVP wall in the main lobby. Danny and Rachel were awarded for their continued involvement in projects making the Umbraco back office as accessible to as many users as possible.  
Focus on accessibility and inclusion
We arrived at the conference excited to see what was in store. The first order of business; accessible.JS - a talk on creating accessible code. The afternoon session came from Microsoft and was all about inclusive design practices, including a live demo of a tool called Web Accessibility Insights. Both talks offered plenty to think about, and it was useful to have one which focussed more on HTML, code and practical applications and another giving a wider breadth of information about inclusive design.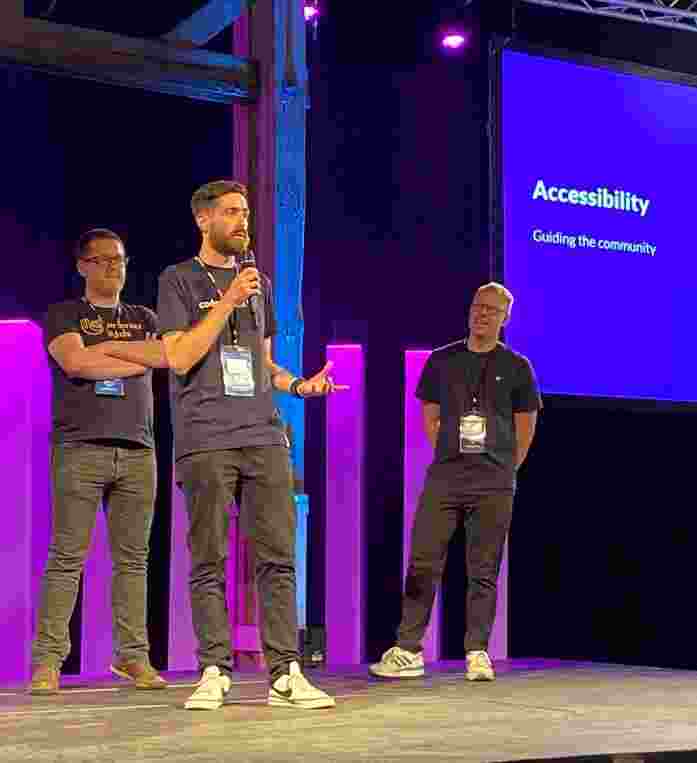 Accessibility community team

As part of the "get to know the community teams" sessions, Danny spoke to some of the other members making up the a11y community team about why accessibility is so important, and our purpose as a team. This was followed by a Q&A with the community team and the opportunity to share ideas around ATAGs (Authoring Tool Accessibility Guidelines) and the role they could play in improving accessibility in the future.
 
You can learn more about the brilliant work Danny has been doing with the Umbraco accessibility team right here. 
Hot topic: DXP
DXP was the hot topic of conversation at Codegarden 2022. A Digital Experience Platform (DXP) is an evolution from the traditional Content Management System (CMS) of the past decade, and combines multiple composable components into one platform, letting you personalise and manage all your content in one place. 
"The DXP will centralize all you need to work with the digital experience." 

- Umbraco
A DXP is comprised of many different parts, which can be swapped out for new integrations with minimal effort and code.  
Umbraco is positioning itself as a major player in the Digital Experience Platform arena and with more integrations currently in development by Umbraco HQ, we're looking forward to seeing what's in store in the near future. And of course, we'll keep you updated with Umbraco developments and news from our own team too. 
 
It was inspiring to be a part of Codegarden, and we want to say a huge thank you to Umbraco for inviting us and hosting such a great event, and to everyone who came along and engaged with the discussions and shared ideas. Bring on 2023!