What's in a name?

We have some news. We are changing our name. On 25th February, Sigma became Nexer. Let me explain why and share my personal take on what this means.
We Were Sigma
I have written before about how we started the company 14 years ago. This included joking about how difficult it was to come up with a meaningful name and brand for Sigma, a word I'd been gifted from our parent company in Sweden. To this day, we still receive mail addressed to Stigma and phone calls to our Macclesfield office from lovely locals trying to book hair or optician appointments. I did once receive a purchase order for a different Sigma, for a very expensive laboratory microscope and in a dark moment, thought about cashing it in and sending them a Fisher Price model. So, the name hasn't been without its challenges and in the last couple of years, and as some our Swedish colleagues have expanded their own teams over here, we can no longer claim to be the only Sigma, if we ever could.
In Sweden, they've got this problem on a bigger scale. The group has 5000 people and 5 other brands using the Sigma name. So they needed to change something. The thing is, I'm not great at change, or things presented to me that I'm not in control of. It's a massive weakness but it's very real (I always say no as a first response when my wife wants to paint a room a different colour, for example). This time though, I have come around to welcoming this enforced change. The chance to react to something, get creative, embolden the team and re-imagine ourselves after the weirdest of years. And to do it without over-thinking it, or worrying.
So, Nexer it is. It's on. Because we still have the need to differentiate ourselves from other Sigma business areas, we have chosen Nexer Digital. This is the most honest representation of what we do, from digital inclusion to digital transformation - both of these things feel like they have more potential than ever right now.
It also covers the important work we do in building things. We are possibly better known for our research and design work but this does a disservice to our excellent technical team and DevOps work. We of course expect a few raised eyebrows from Design Twitter but we aren't sniffy about building meaningful tech products. And we want to talk about all that we do.
Now I won't deny that some of my cynicism and tendency towards sarcasm hasn't spread across our team culture. I received the following logo mock-ups on the day we broke the news to the team: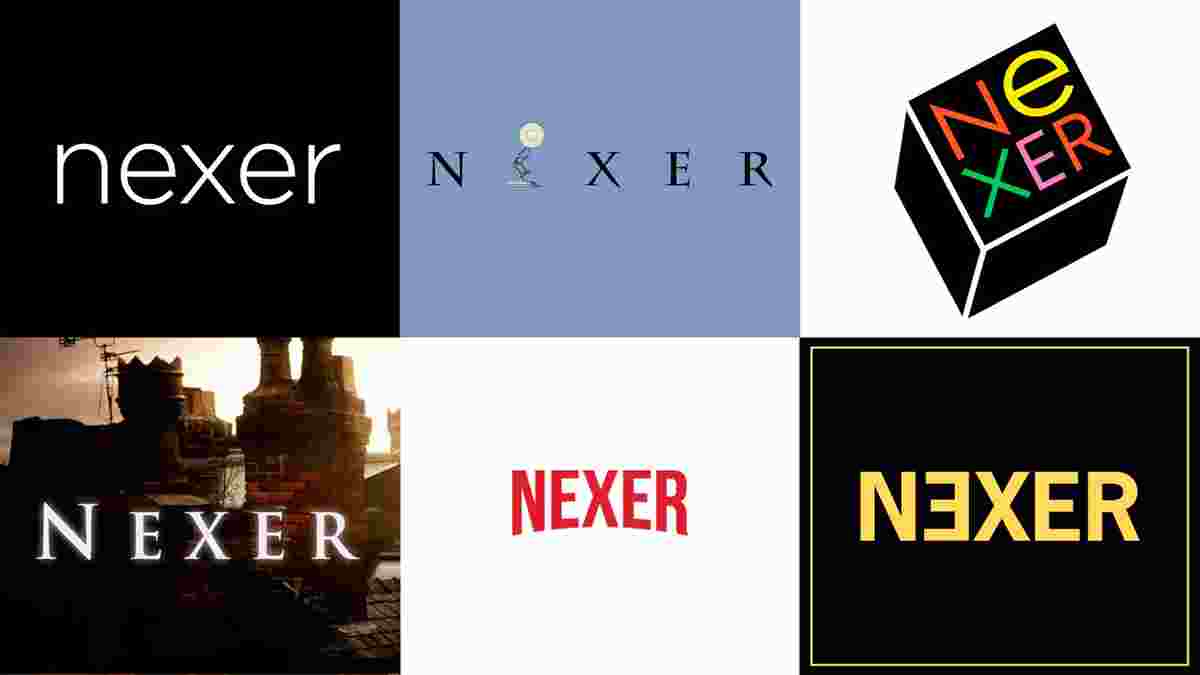 I feel a little awkward about all the lovely new people who recently joined Sigma for a reason, only to be told on their first day that we aren't actually Sigma anymore. Those reasons are still there though. We are more than our name. The words we write around Nexer, what we believe and the work we do is what matters. Also, our content and optimisation teams can't wait to get to grips with the new brand.
As we enter 2021 after our best trading year ever, with some amazing customer and user challenges to tackle, this feels like the right time to move on. Out with the old, as it were.
So what's, erm next for Nexer...
I'm no digital futurist but in the spirit of looking forward and delivering impact (cornerstones of the new brand vision) this is my attempt at market predictions, and what we are going to do to help people. Firstly, we have a big opportunity to work with our wider Nexer family. This includes some user-centred discovery work around digital workplace approaches. People have spoken about digital transformation happening as a result of the pandemic but the truth is, a lot of stuff was simply "switched on" last March, before any meaningful user research or organisational design work could happen. We want to revisit that, in sectors where online collaboration, transactions and work is vital to the COVID recovery. This means working with local government, charities and NHS Trusts to help them really understand what Microsoft 365, intranets and digital ways of work can actually deliver. UX in the workplace has been overlooked for too long, so we are up for the challenge.
We also want to explore usability and accessibility in the EdTech sector. I was on a "Future of Education" panel for Manchester Digital a couple of weeks ago and we spoke about the huge opportunity around blended learning, as well as the very real risk of a digital divide.
We've supported many Department for Education product and service design projects in the last year and we'd like to extend that to looking at the vendor market. Strong policy and meaningful service design can be badly let down by the systems people have to interact with. As many in our team have been home-schooling their kids throughout, I think we have gathered some insight into the issues of this particular tech genre.
Finally, we will continue to work in the health sector, to advocate co-design and inclusion and help clinicians and commissioners design and build human-centred pathways, services and products.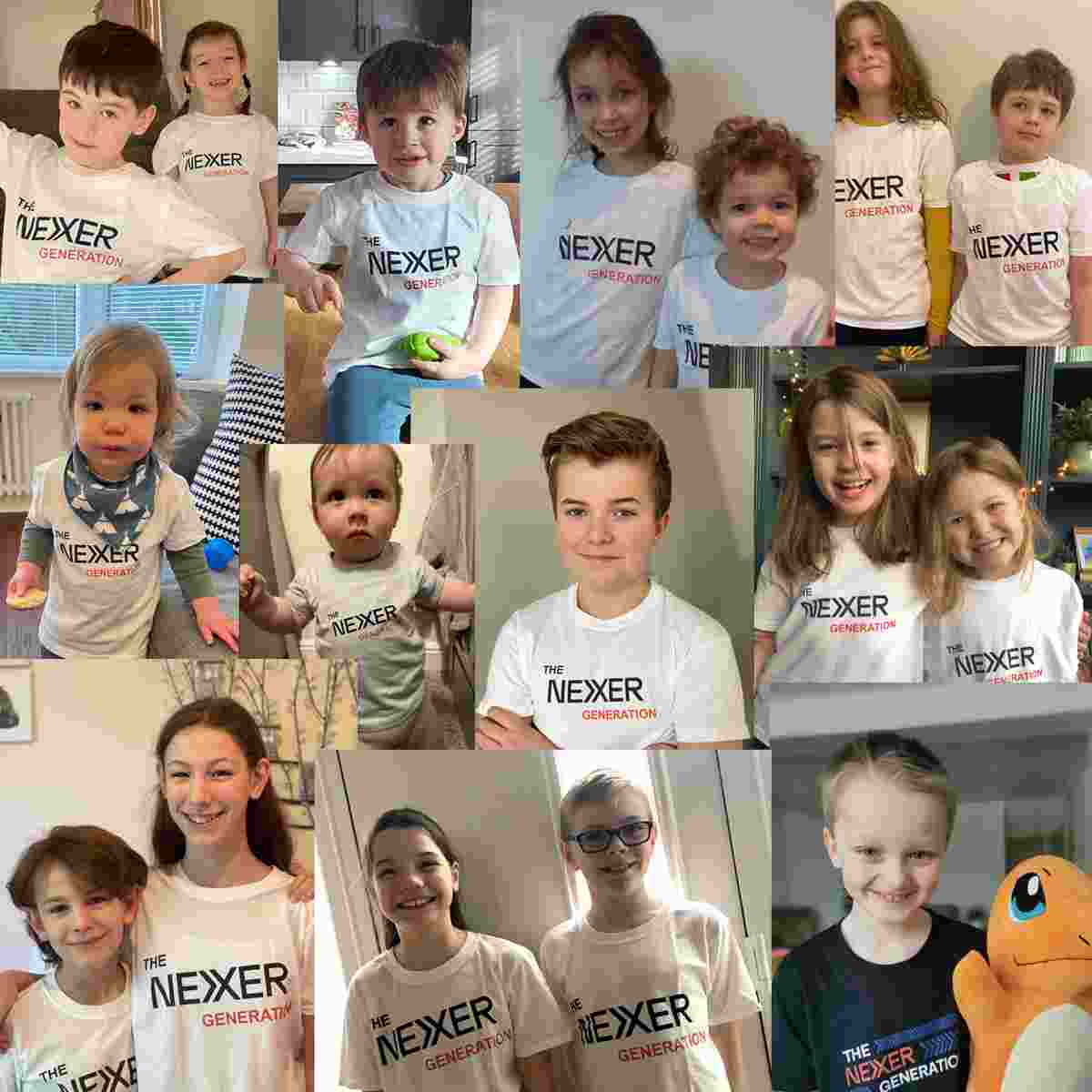 This feels like a great start to a new year and new name. We had a great time kicking off our plans for the year yesterday, which we celebrated with a massive, Nexer-wider family party. Despite all our responsible tech protestations, this was a great opportunity to brand our children.
We hope you'll continue to support us in our work and help us keep the new name out there. We are now @Nexer_Digital on both Twitter and Instagram.
It might take a while to remove a name that became hard-wired into all we have done over the last 14 years. If you do spot any mentions of Sigma out in the wild, we are offering free accessibility checks for any reported ;-)