Digital Cleanup Day: Our plans

Sales, Marketing and Events Manager
Saturday 19th March marks Digital Cleanup Day, offering a good opportunity to take a closer look at the impact of digital on the environment, and take responsibility for our own digital waste.
Saturday 19th March marks Digital Cleanup Day, offering a good opportunity to take a closer look at the impact of digital on the environment. As our key theme for this year is sustainability, it also gives us the chance to start by taking personal accountability for our own digital impact, to increase awareness of the impact keeping data and images has on the planet and inspire new habits for tidy digital lives.

So why is Cleanup Day important? According to the Digital Cleanup Day website, some studies estimate that in a decade the internet network will consume 20 per cent of the world's total energy, a greater output of CO2 than the whole of Germany. Indeed, author of World Wide Waste and Camp Digital 2022 speaker Gerry McGovern notes that 32 BILLION trees would have to be planted each year to offset the pollution caused by unopened attachments, unread emails and spam alone. 

Following our day in the woods hacking sustainability back in February, we were inspired by all the ideas from our groups, and keen to start supporting the outcomes with actions. Digital Cleanup Day seemed like the ideal time to begin. 
 
We started by reflecting on our digital habits, and ways we could immediately make an impact, deciding to focus on emails, smartphone data, message data, work files and Teams data as a first step. From there, and using Digital Cleanup Day guidance, we singled out five tasks, each doable within 30 minutes which contribute towards reducing digital waste. Importantly, we can also track some of them to quantify our impact, which we felt would be far more incentivising and encourage longer-term change.  



Our tasks:
Inspecting Inboxes 
Start by loading emails from oldest to newest by selecting the "sort by" or "filter" option. From the list, look for long conversations, emails with large attachments, "FYI" or "Thanks" emails, and common names or words. Archive what you want to keep, and then dare to delete everything else. Measure your progress by comparing inbox storage before and after. Oh, and don't forget to empty the junk and deleted folders.  
 
Smartphone Stuff 
Look in your settings at your smartphone storage (in settings for both IOS and Android) to see which files are taking up the most space. Delete unused apps taking up space, large video files, old documents and any duplicate files including videos and photos. Consider storing the largest files you want to keep off the cloud, and finally, consider clearing your smartphone cache every so often. Here's how on IOS and Android.  
 
Clearing Calendars 
Go back and look through your work and personal calendars and delete all your historic appointments and meetings - storing them consumes energy and creates digital waste. Speed up the process by selecting "series" when deleting recurring appointments. How to clear your calendar. 

Messages 
Look at text messages, messaging apps and team chats. Delete old and duplicate groups, threads, and attachments you don't need to keep. Lots of apps also have storage and data settings where you can opt-out of automatically saving attachments to your device.  
Unsubscribe 
Review all the newsletters and websites you're subscribed to. Unsubscribe from the ones you're not engaging with (there's usually an option at the bottom of the email to do so) and of the ones you want to keep, go back and delete historic versions, keeping just the most recent updates.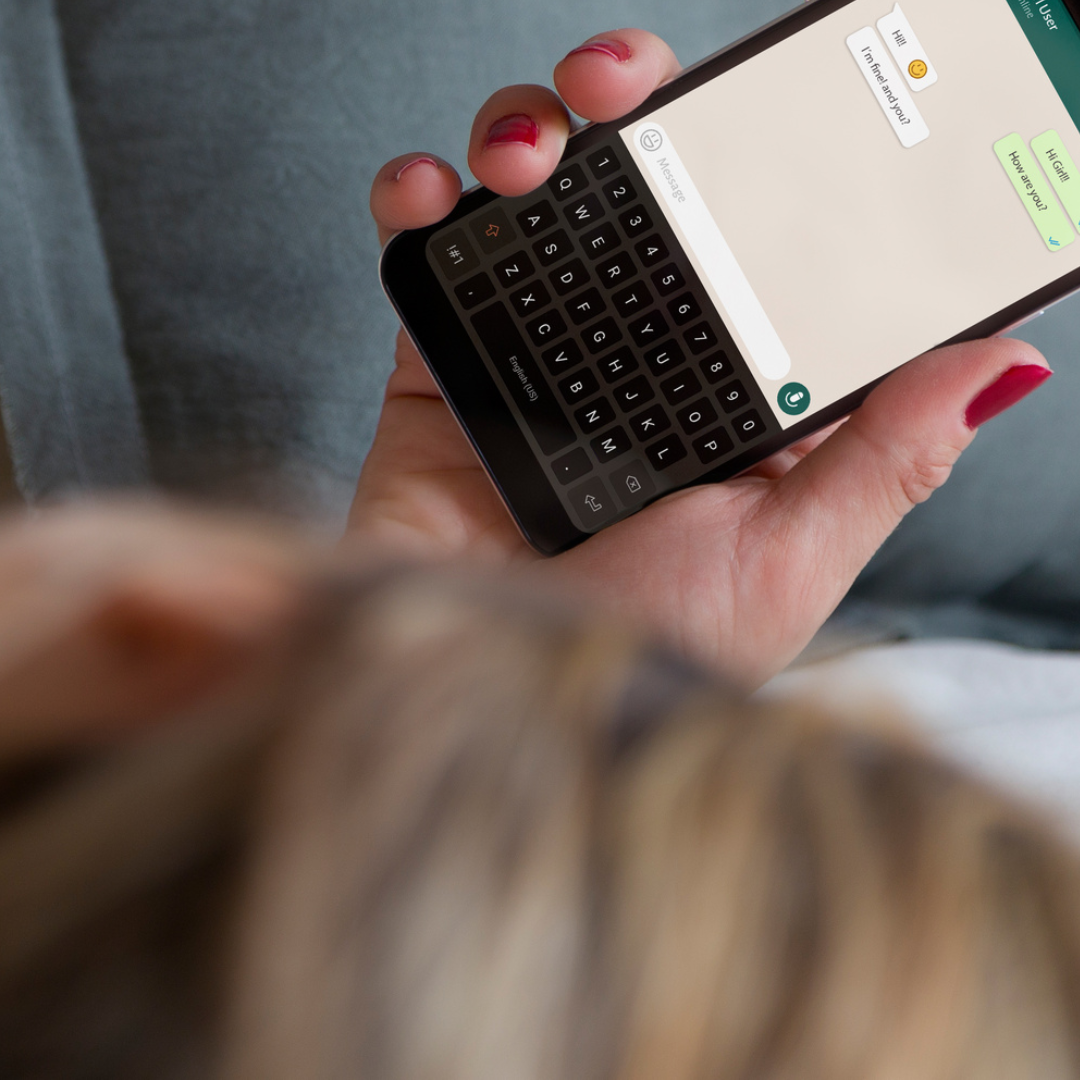 Clear old smartphone chats and groups.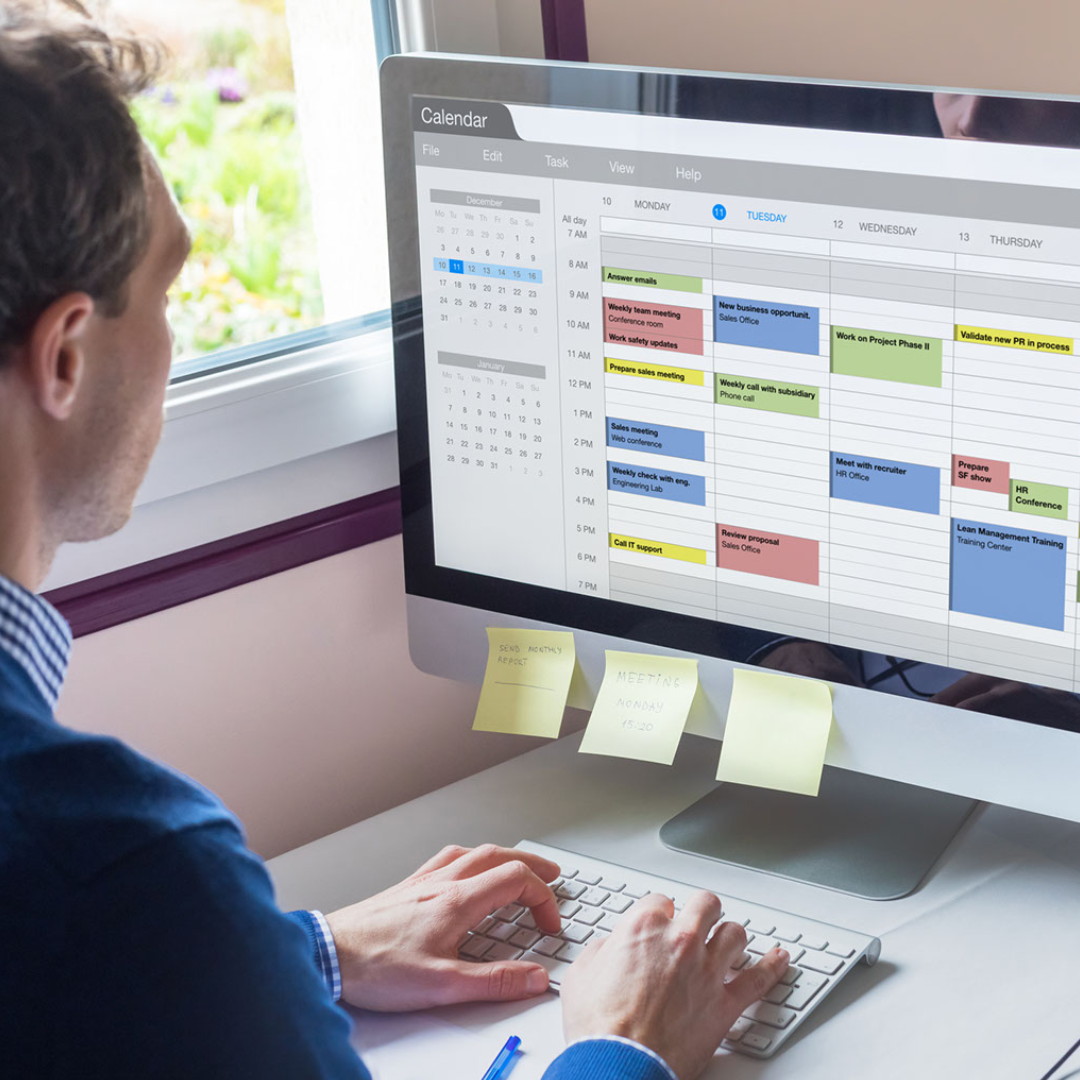 Clear old calendar appointments and meetings.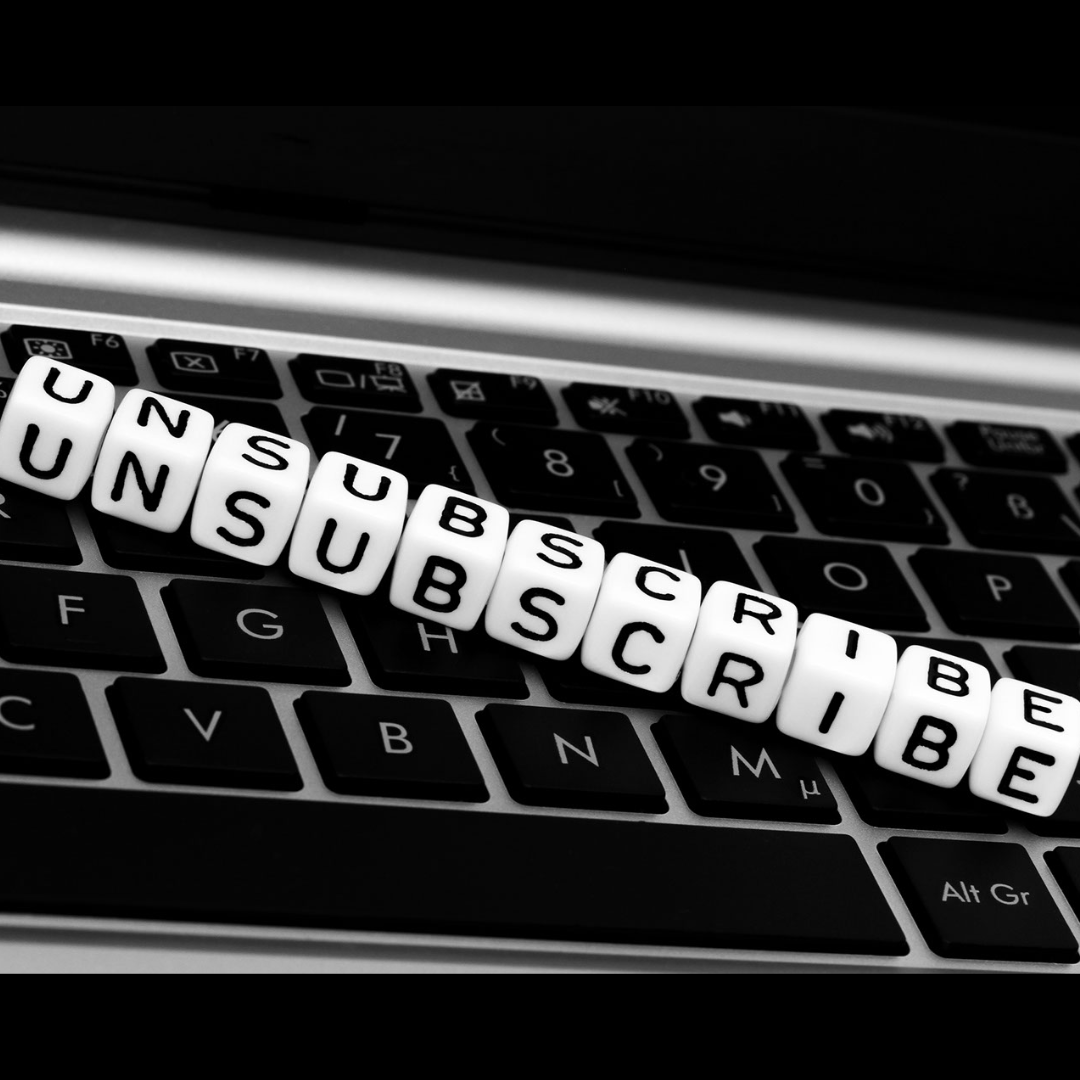 Unsubscribe from newsletters you don't read.
These tasks are quick and easily actionable, and they also have the benefit of 1) providing a great basis for a long-term shift in digital habits and 2) a jumping-off point for approaching our wider sustainability goals at an organisational level. When discussing how we'd measure our progress, the conversations led to some interesting places around methods of tracking company-wide digital habits, how we might automate parts of the process and incorporate them into policy, and how we can approach tackling digital waste in an incentivising rather than punitive way.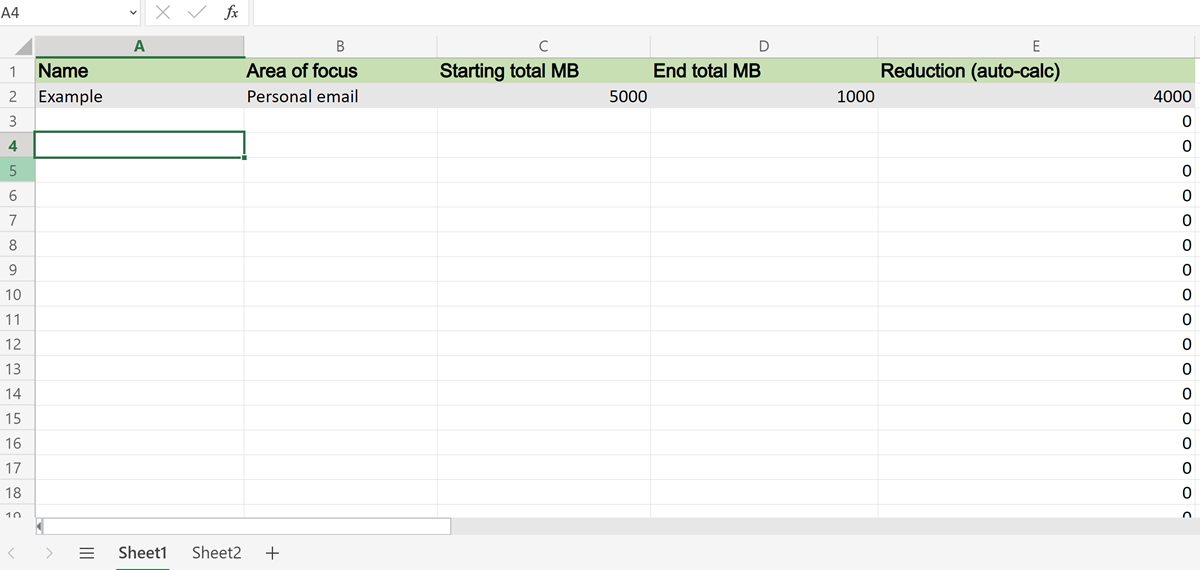 Tracking our progress
We decide to initially begin by suggesting that team members (voluntarily) choose one task as their area of focus and allocate 30 minutes of the workday per week specifically as "Digital Cleanup" time. A spreadsheet will allow us to track our progress and compare before and after results measuring storage capacity. By tracking our stats over the next six months, we're hoping to gain some valuable insight into our personal habits and the impact we can have on reducing digital waste, even by just adopting one small change every week.  
Looking to the future
As a team, we also felt it was really important that we didn't just show up for Digital Cleanup Day and then continue with the same habits as before. This step comes as part of a wider move towards implementing sustainability across the organisation more formally, and there are some exciting ideas in the pipeline that we can't wait to talk about more. We're also keen to be transparent about our own process and progress and are looking forward to checking in and seeing how we've done over the longer term.  
 
Keep an eye on our Twitter and Instagram next week for more on how to clean up digital waste, and for tips, information, and to learn how you can get involved in Cleanup Day, be sure to check out the official Digital Cleanup Day website.