Celebrating our renewed Umbraco Contributing Gold Partner status

With the brilliant news that our Umbraco Contributing Gold Partner status has been renewed for the third year running, we look back at some of our team's recent contributions to the community including events, talks and making the platform more accessible.
We were delighted to receive the news this week that our Umbraco Contributing Gold Partner status has been renewed. A Contributing Gold Partner award is a recognition of an ongoing and committed contribution to the Umbraco community, for the third year running. We've engaged in a number of ways over the years, something we encourage across the team with training and development as well as funding and allocating time for participation in events and the wider community. This latest news feels like a nice opportunity to take a look at and appreciate the individual efforts from across our team which collectively made this possible.

Accessibility
In collaboration with the Umbraco team, we helped create and launch the official accessibility course for Umbraco. The course covers accessibility fundamentals, from guidelines, compliance and testing to practical advice on working with Umbraco and accessible front-end code (including HTML, CSS and JS). We also worked with the a11y team to create UMBRAAD 2021, the first Umbraco Accessibility Awareness Day, something we helped promote too.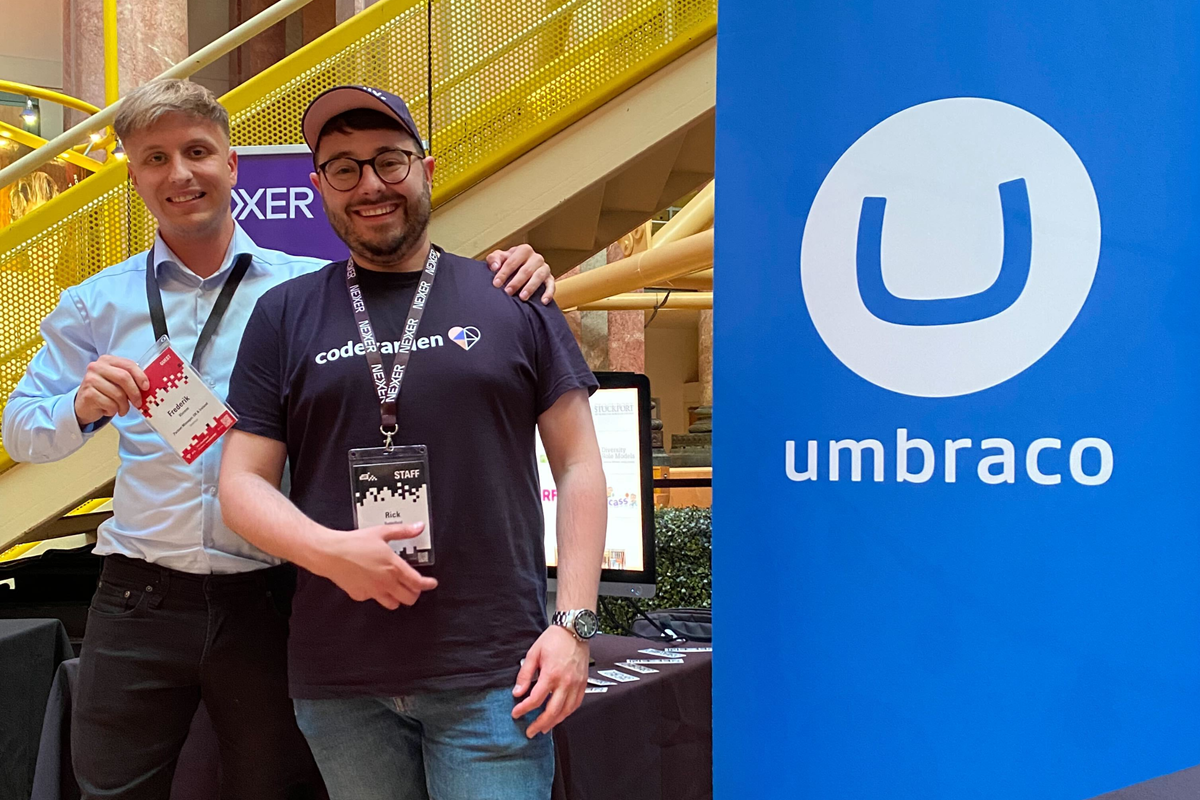 Events 
We've enjoyed engaging with Umbraco events over the past year, with members of the team attending both the Umbraco Gold Partner Day and Codegarden 2022. This kind of event attendance is something we really encourage, and it was a particular joy to reconnect in-person with friends from the community post-pandemic.
It was also a pleasure to host the inaugural relaunch meeting for Umbraco Manchester this week at our offices. With this event, we wanted to work with Umbraco Manchester to encourage local developers in the North to get together and share knowledge, something that forms bedrock of the Umbraco community and the thing that makes it so supportive and welcoming. It was great to have people come along and join us, and we enjoyed a great talk from Phil Whittaker and our own Rachel Breeze on their journey to Umbraco MVP status.

Elsewhere, we continue to support the Umbraco accessibility team, attending meetings once a fortnight to help ensure guidance and best practices are both up to date and embedded into the platform as much as possible.

We're also delighted to welcome Umbraco as official partners again for this year's Camp Digital conference. The team have been part of the event for a number of years now, and we appreciate their continued support. If you're joining us at this year's event, you can catch the lovely Umbraco team at their stand (and heads up, they usually bring some pretty amazing merch!).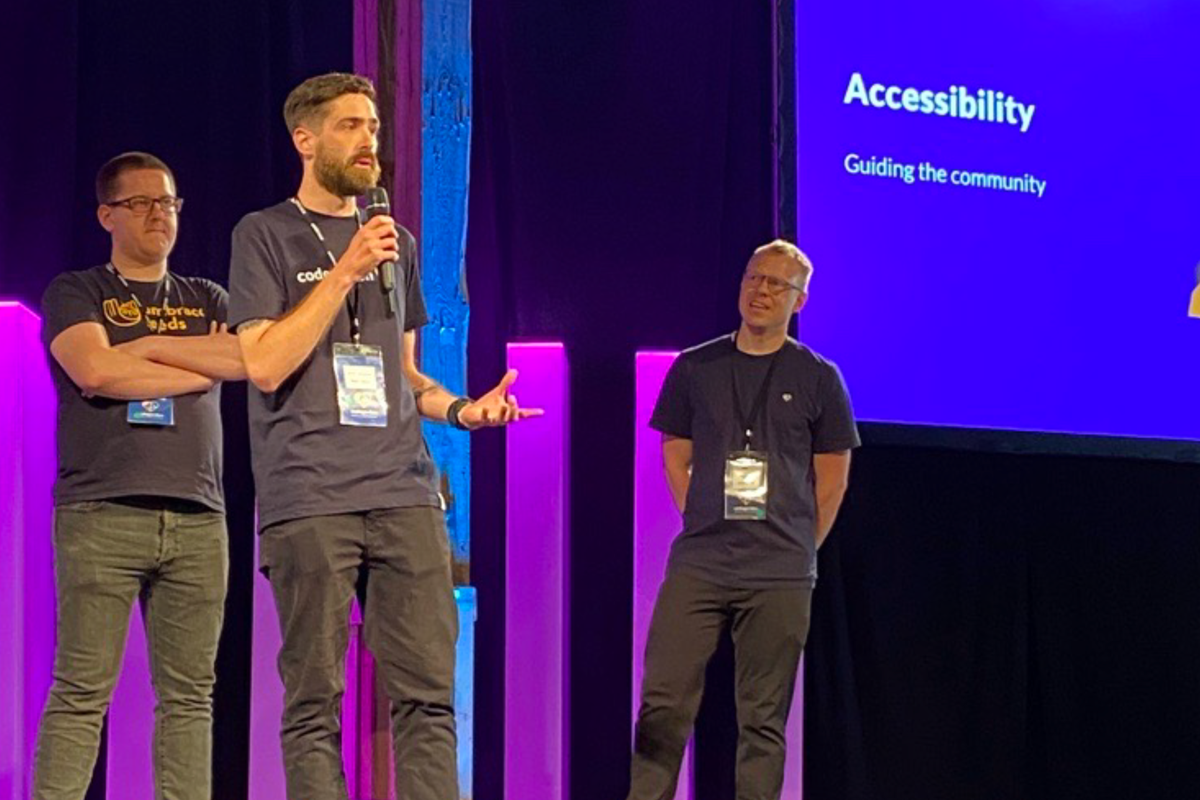 Delivering talks
We're always keen to spread the word and share knowledge, and this year several of our team gave talks on a variety of topics, including at Codegarden where one of our MVPs Danny Lancaster delivered a talk onstage with the Umbraco Accessibility Team. Danny also spoke at Umbraco Together 2022 with a talk 'Crafting a Better Editor Experience: Bringing Accessibility to Authoring Tools'. 

Our other MVP Rachel Breeze went along to Dutch Festival DF22, delivering a talk 'The forgotten users of a CMS', and giving updates on a11y in the Umbraco back office. Finally, Danny and Molly Watt delivered a talk at this year's DK Festival 'Fix the Six: a personal and practical explanation of web accessibility'. For this year, we aim to expand our presence further, and this includes submitting talks for a variety of events on the Umbraco calendar, including Spark and Codegarden, where we've pitched talks on content design, and sustainability…we'll keep you posted!
In the community
Our work in the wider Umbraco community is continuous. We're active across Twitter, Discord, Slack and GitHub helping with issues people are having or questions they're raising. This includes flagging any bugs through official channels and assisting with fixes where possible. Following on from recent projects, We also submit Pull Requests wherever we see an opportunity for improvements, most commonly to reduce and fix barriers to accessibility.



The work we've done in collaboration with the Umbraco community has been a real point of pride for us, and we're keen to continue expanding our contributions in the coming months and years.

If you'd like to talk to us about the benefits of Umbraco, our range of services and what we can do to help as a Gold Partner reach out to us at: hello@nexerdigital.com